3 DAY MONEY BACK GUARANTEE!!!
We want you to love your new vehicle purchase. So much so that if you do not you can bring it back (within 3 Days) for a full refund!!!
Eligible vehicles must be no older than 6 years and have less than 80,000 miles.
Must be returned within 3 days of purchase.
Vehicle must not be registered during the 3-day period to qualify
No modifications may be made to the vehicle
Vehicle must be returned Clean and Smoke Free
Vehicle sold with trade may incur a shop bill if the purchased vehicle is returned.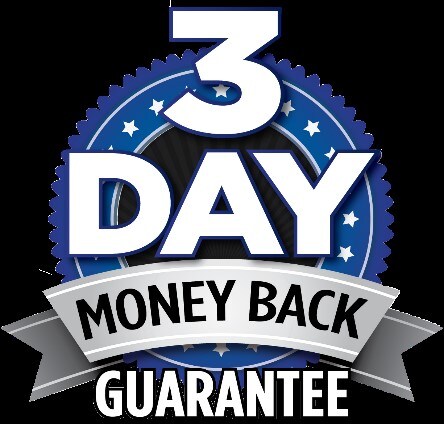 If the 3rd day falls on a Sunday or a Harbin Automotive observed Holiday, then the vehicle would need to be returned the day before the closed day in order to be eligible.